The Suspected New Coronavirus - Confirmed Cases In The UK
It was suspected earlier this week, with many fearing the fact it was already here with the number of people already been able to pass through UK border.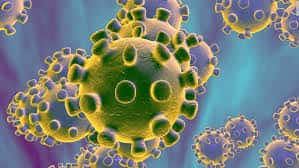 In York, we had someone taken to hospital with suspected Coronavirus symptoms from the university.
This morning it has been officially confirmed that the Coronavirus is here in the UK.
The Department of Health has said that the first 2 cases of the Coronavirus have now been confirmed in 2 patients tested.
Coronavirus is not a single virus but a family of viruses which includes the common cold, SARS (the severe acute respiratory syndrome, of which there were outbreaks in 2002 and 2004) and this new coronavirus identified in people in Wuhan.
China's mystery new coronavirus is spreading fast. More than 9,000 people are known to be infected and at least 213 deaths have been recorded.
The bulk of cases have been confined to China but the virus is gradually spreading further afield. So far cases have been confirmed in more than 15 countries, including France, Germany, Australia and the United States, now we can add us on to this list.
At least 100 people have been tested in the United Kingdom, with 2 confirmed cases.
What can you do to limit the risk of catching the new coronavirus?
The risk to the UK is still currently low.
But anyone travelling to China and worried about catching the virus needs to take the basic hygiene precautions. Maria Van Kerkhove, acting head of emerging infectious diseases at the WHO, said:
"Coronaviruses typically cause respiratory symptoms so we recommend basic hand hygiene such as washing hands in soap and water and respiratory hygiene so when you sneeze, sneeze into your elbow."
This is what the WHO said;
Coronavirus has now been declared global health emergency by WHO.
The main reason for this declaration is not what is happening in China but what is happening in other countries," said WHO chief Tedros Adhanom Ghebreyesus.The concern is that it could spread to countries with weaker health systems.
Where has this come from?
Well, nobody really knows, but it was suspected that it began in China, in bat soup. (From the very beginning people speculated online about the origin of the coronavirus. This was exacerbated by a slew of videos said to be showing Chinese people eating bats amid the deadly outbreak in Wuhan).
More interesting is why it has a patent on it and who owns it? Well, nobody, is the correct answer - Misinformation has been spreading online about origin and scale along with the patent. Nobody knows where it came from right now and nobody owns a patent.
To be clear this has been fact checked and we have seen this - There is no patent for the Wuhan coronavirus.Source - Full Fact Org