Extraordinary Women "Miss Unsinkable" Survived Disastrous Sinking Of The Olympic, Titanic & Britannic Accident
Violet believed strongly in the power of prayer and believed a special prayer given to her as a gift was to protect her from fire and water.
Read on to find out just how true that was!
Violet Jessop was born in Argentina on 2nd October 1887 and lived with her Irish immigrant parents.

As a child Violet contracted Tuberculosis and doctors gave her only months to live but she managed to overcome the horrific disease.
When Violet's father died, she and her mother returned to Britain.
Her mother began her career as a stewardess whilst Violet went to school.
When Violet's mother's health deteriorated,
Violet herself with her grey/blue eyes,
auburn hair and Irish accent gave up school and got herself a job working 17 hours a day as a stewardess.
Violet served on board the Olympic before joining the Titanic and was aboard the Olympic when she was in collision with HMS Hawke in 1911.
Violet was happy on the Olympic and didn't really want to join the Titanic but was persuaded by her friends who thought it would be a 'wonderful experience'.
In her memoirs Violet said that on Titanic's maiden voyage she brought a copy of a translated Hebrew prayer that an old Irish woman had given her.
Upon settling down in her bunk she found that prayer and read it,
then made her roommate read it.
It was an oddly worded prayer that Violet said was supposed to protect her against fire and water.
Violet was a Catholic who carried a rosary in her apron and believed strongly in the power of prayer.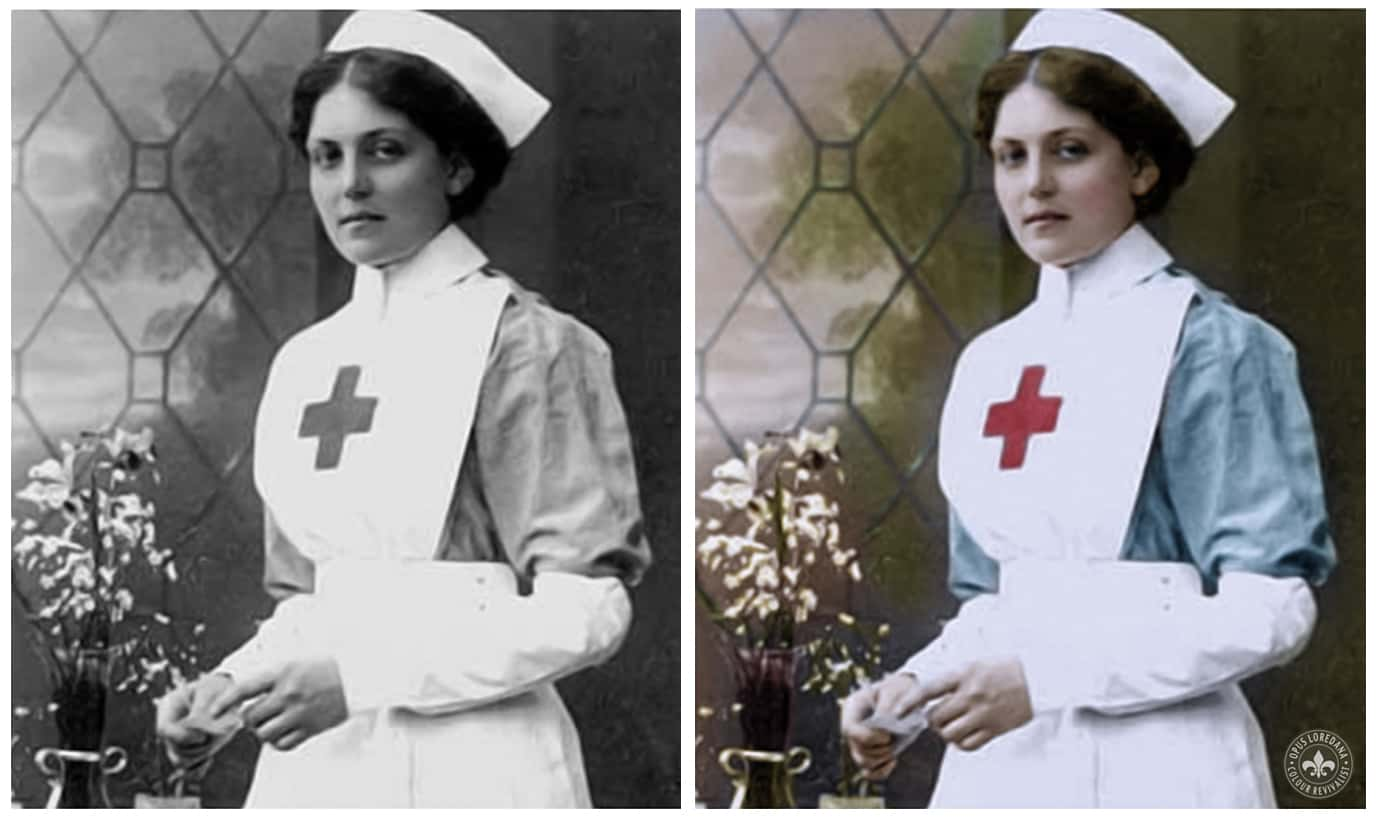 Violet wrote that she was "comfortably drowsy" in her bunk, but not quite asleep when the collision with the iceberg occurred.
'"I was ordered up on deck. Calmly, passengers strolled about. I stood at the bulkhead with the other stewardesses, watching the women cling to their husbands before being put into the boats with their children.
'We will include a link so you can buy her book to read her full story below'

Some time after, a ship's officer ordered us into the boat (16) first to show some women it was safe. As the boat was being lowered the officer called:
'Here, Miss Jessop. Look after this baby.' And a bundle was dropped on to my lap.''
After eight hours in the boat Violet and the others were picked up by the Carpathia, a British passenger liner.
''I was still clutching the baby against my hard cork lifebelt I was wearing when a woman leaped at me and grabbed the baby, and rushed off with it,
it appeared that she put it down on the deck of the Titanic while she went off to fetch something,
and when she came back the baby had gone."
I was too frozen and numb to think it strange that this woman had not stopped to say 'thank you'.
Violet served as a nurse with the British Red Cross during World War One and was on-board the Britannic when that vessel was sunk in the Aegean in 1916.
Violet who had already defeated death three times, was also a survivor of this ship.
''I leapt into the water but was sucked under the ship's keel which struck my head. I escaped, but years later when I went to my doctor because of a lot of headaches,
he discovered
I had once sustained a fracture of the skull!''
After many years at sea, Violet eventually retired to a sixteenth-century thatched cottage in Great Ashfield, Suffolk.
She filled her home with mementoes of her forty two years at sea and looked after laying hens and her garden.
Violet, often winkingly called "Miss Unsinkable", died of heart failure in 1971 at the age of 83.
What an amazing life though, how fortunate to live through all those events.
Her legacy of survival will forever live on.
Before her death Violet wrote her memoirs of her life as a stewardess on the Titanic and on a variety of other ships,
the story tells of her survival of two epic maritime disasters,
the below-stairs life aboard the ocean liners, the passengers,
philandering staff and tragic deaths.
Don't forget to sign up to our newsletters and SUBSCRIBE read all our FREE stories on our homepage - https://howiamfeelingfunny.com